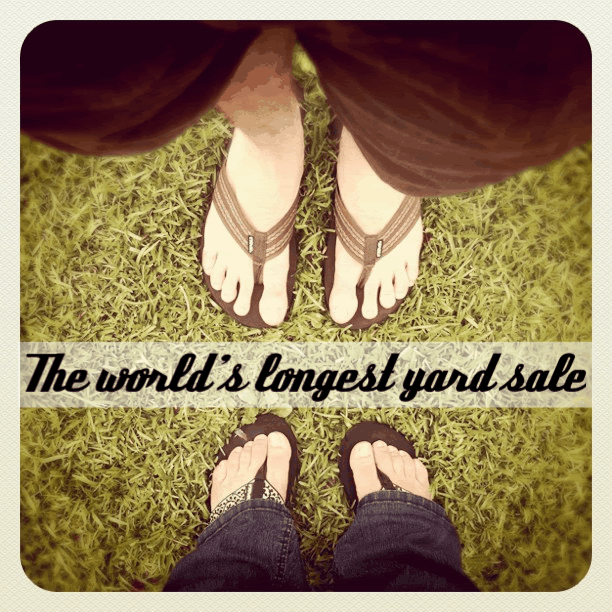 Hello, beautiful people! As mentioned previously, Z and I went to the world's longest yard sale this past weekend. Let me just say how happy I was about a cloudy Saturday, because it was HOT! If you have never heard of this event, it's an amazing state(s) long yard sale that starts in Gadsden, AL and originally I heard ends in Ohio, but at the actual yard sale, I overheard that it runs all the way to Hudson, MI! Wow!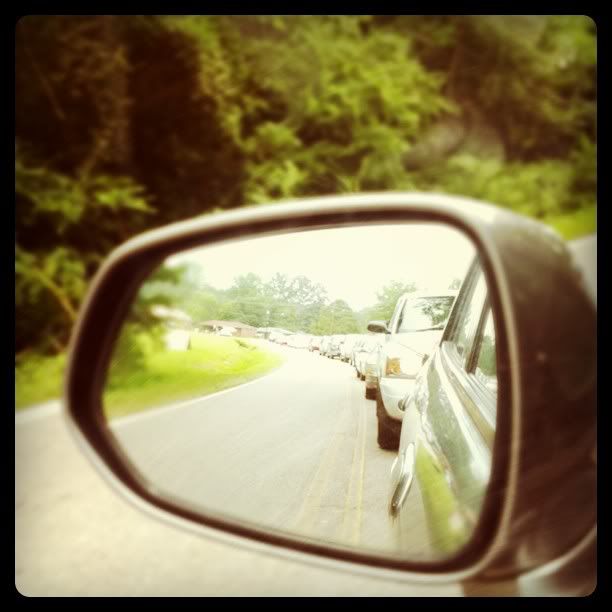 At the beginning, the traffic was a major bummer and parking was a fight...but thankfully we did eventually find an awesome parking spot. The walk was not that bad actually, even though I did want to take a long cold shower after we got back home. Anyway, enough yapping...here are the goodies! And, sadly no...we didn't get everything that I took a picture of. I was extremely surprised with all of the neat and unique items that we saw. Bad judgement of me to assume that it would just be a lot of old and smelly junk. *Currently sobbing...I wanna be a billionaire, so freaken baaaaad.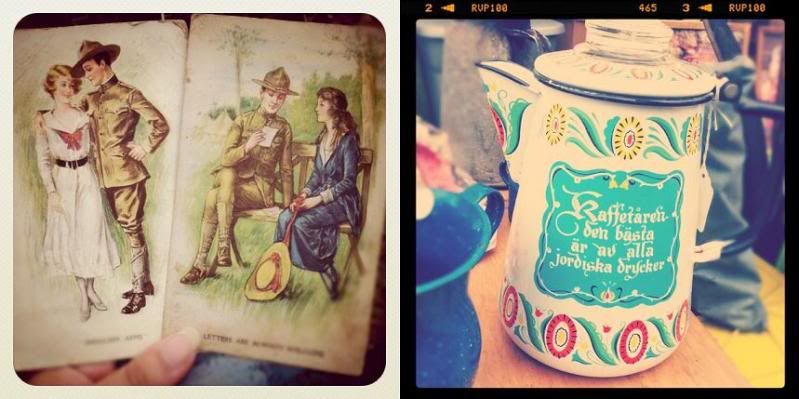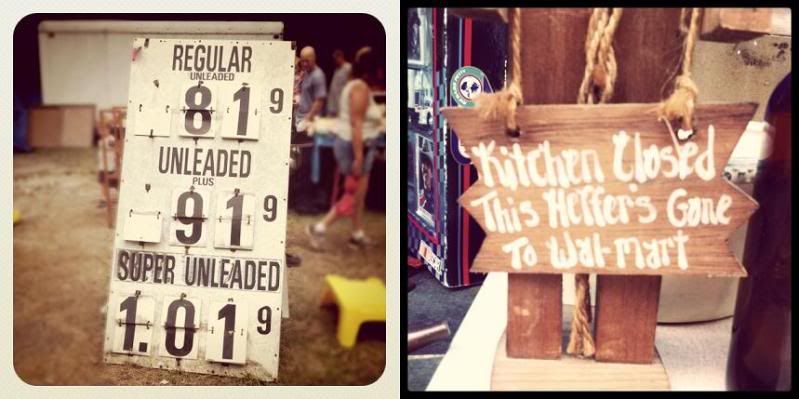 PS. This gas sign makes me depressed, but thankfully that kitchen sign cheered me up. Oh, this heffer..what?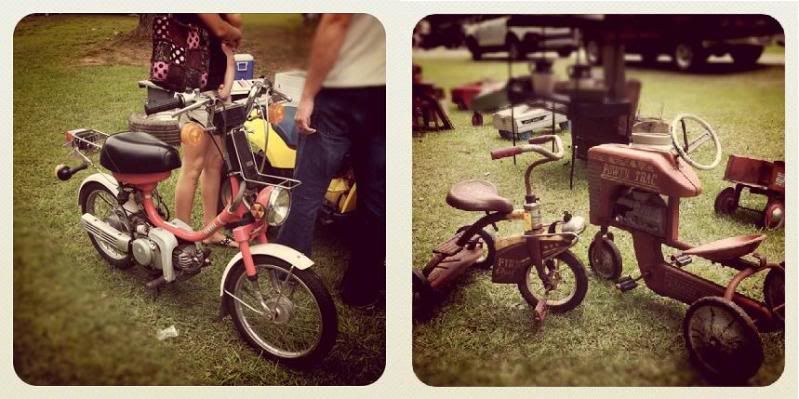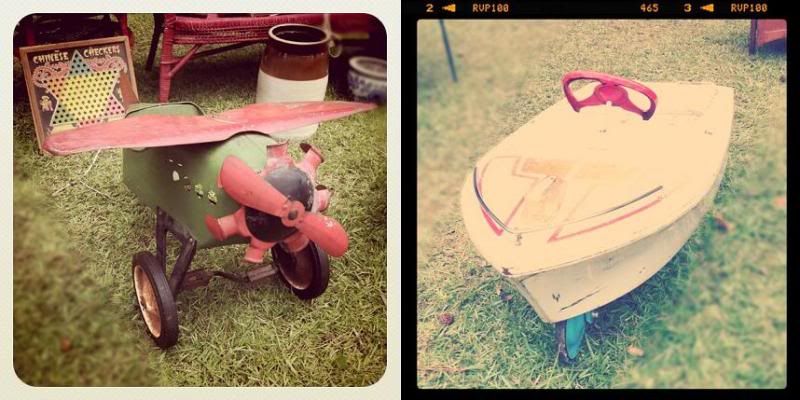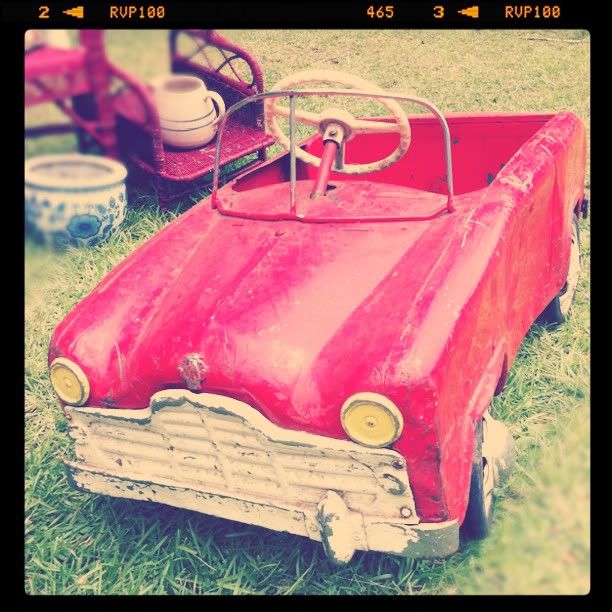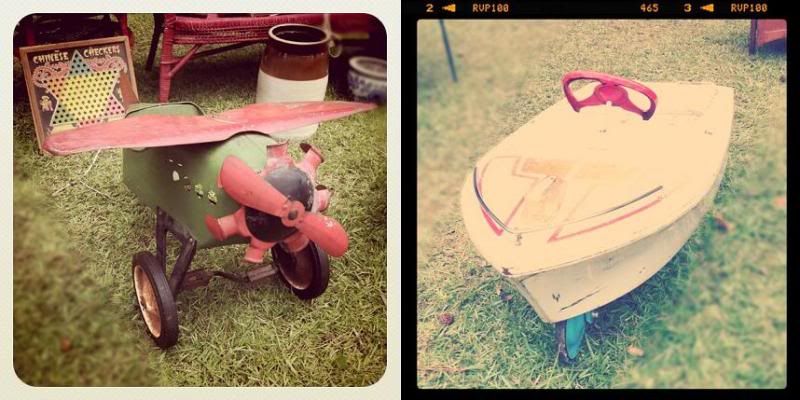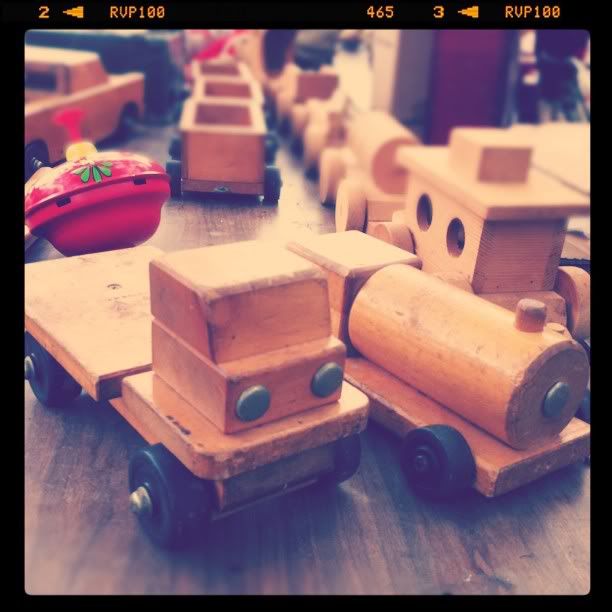 Seriously, if I had some more cash on me...I would have bought every single one of those toys! I tried to give Z a good explanation on why. I concretely stated..."Duh, because I could use it for my future nursery!" [Because in reality, if I said that I was buying it for someone else...not so sure if they'd have the same taste as I do.]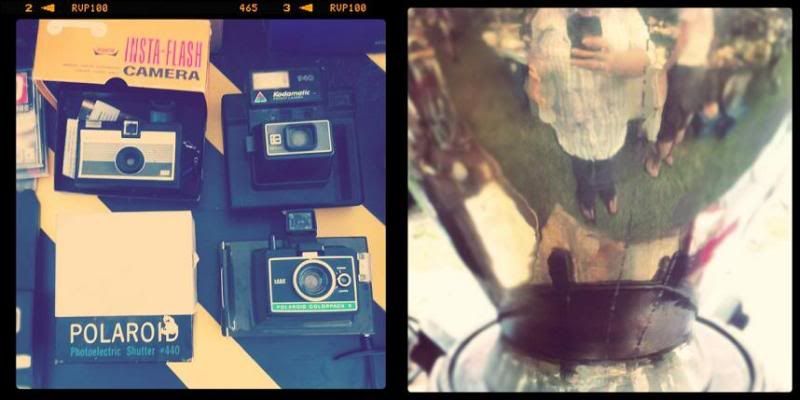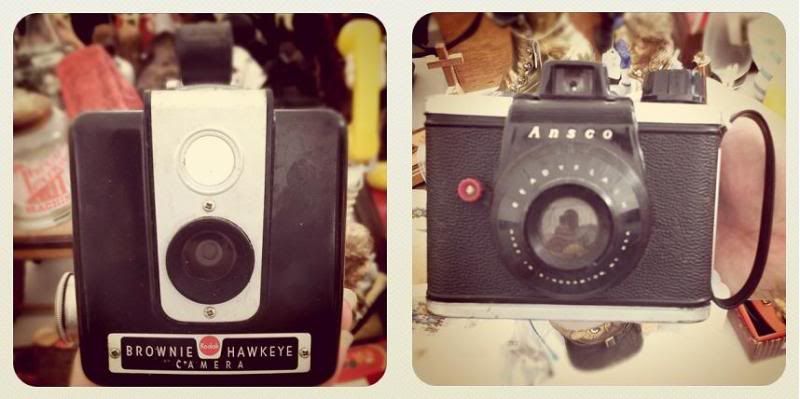 I actually bought the bottom two cameras for $15! Snagged up! :)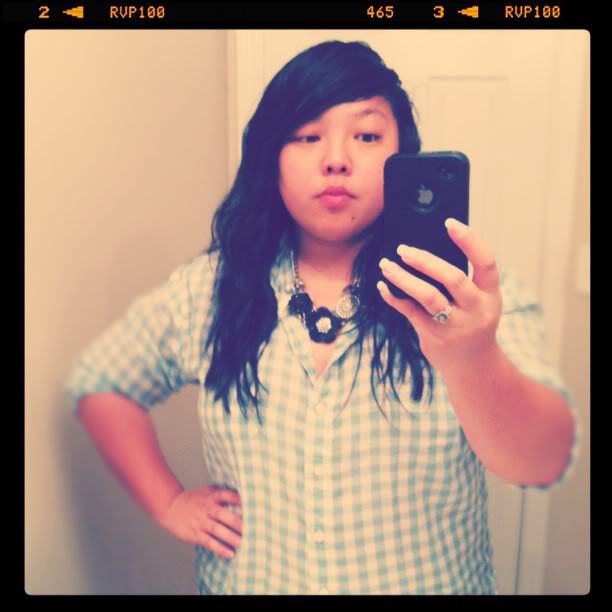 All of the pictures were taken with my iPhone via Instagram. I literally flooded Twitter on Saturday with loads of pictures because I was just so excited to share. By the way, are we friends on Twitter yet? Why aren't we[besides my sporadic flooding of pictures]?!? Let's be! :) Tomorrow I'll do a little update on the live concert that we went to and other things. With this first time epic yard sale experience though, I know what I'm going to save money for come August of next year!
And, in case you're wondering what I'm wearing:
Top: American Eagle Boyfriend Top
Necklace: Forever 21
Ring: From Z
Face: NOTHING! [Forgot my makeup in Birmingham! Boooooo.]