Do you guys remember my post about the awesome
giveaway
for a pair of TOMS shoes?
Seriously, this is the FIRST giveaway that I have won, EVER!
I literally woke up to
Michelle's
email too, telling me this --- and I woke up
instantly
! Haha.
I feel awesome also knowing that a child will get a pair of shoes!
Thanks soooo incredibly much to
Michelle
for this amazing giveaway.
Please go visit her! Her blog is awesome and you never know when she might have another giveaway.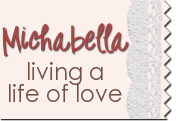 In the end though.....sharing love, near or far --- endlessly, is a beautiful thing.